We have a variety of Assassin Spinning and Conventional Slow Pitch (SPJ) rods to suit your needs. Have a look below.
Jigging Season Is Here!
Check out the great sales on Assassin Slow Pitch rods today!
Skinny Needle Nose
$11.99 – $14.99
Injection Molded

Available in the following colors:

Pearl White

Red Head

Clear

Squid

Fluorescent Pink

Fluorescent Yellow

Fluorescent Chartreuse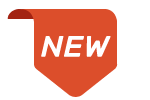 Rigging Our Lures
Rigging options for GT ICE CREAM Lures
GT Ice Cream: Extremely long casting, topwater plugs!
GT Ice cream lures originated in South Africa and were made originally for the giant trevally (GT's) that hunt the warm waters of the Indian Ocean.
The story of the name comes from one of the guys originally prototyping them when he said the GT's hit the plug so hard and so much, that it was like ice cream to them! With great success in the Indian Ocean, we thought the plugs would work well all over the world.
Our range and sizes of topwaters are deadly on all surface feeding predators. You will experience the most
veracious topwater hits on our lures, ever! If you have the passion for topwater fishing like we do, try one of our lures, you won't be disappointed.
Check out our Assassin Rods
We are the official distributer of the Assassin surf rod from South Africa
These rods complement our GT Ice Cream lures and enable fisherman to extend their casting range. Whether fishing from boat, kayak or the surf, we have the quality rod to suit your budget. From the novice to the weekend warrior, or to fishing professional, we can cater to your requirements. Check out our stock now!